NHL 18: Come and experience
We've been playing NHL games regularly ever since the first NHL game was released for PC back in 1994, and it's fair to say that the franchise has taken up quite a lot of our time. We would happily admit that the annual release of this hockey game is a highlight for us.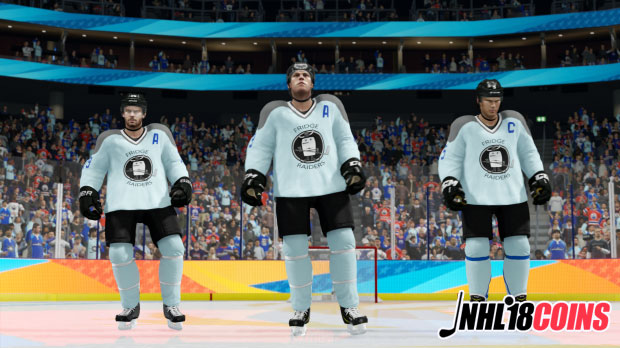 NHL is a lesser known sports game from EA, it is definitely not at the same level as FIFA but does exceptionally well compared to NBA Live. The hockey game, each year, tries to be the finest digital ice hockey experience and this year gets developers one step closer to their goal.
If you have played any of the previous games then you will feel right at home with NHL 18. There is very little to learn but there is a nice practice mode in place to get you up to speed with things. Gameplay has received some changes such as the new offensive deke moves, more control when defending, more refined animations. However, in terms of keeping the player engaged with new modes and features, it is a disappointment.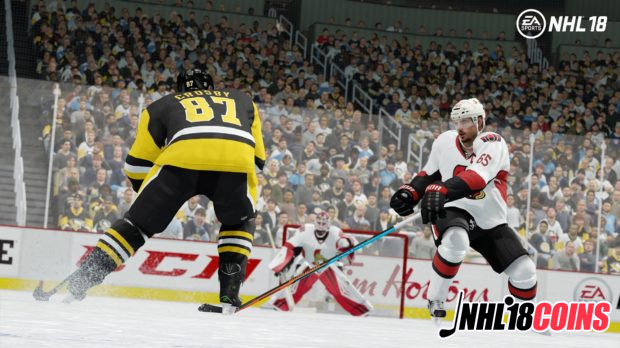 EA Sports Vancouver took a big leap in regards to the quality of their hockey franchise two years ago. Last year, the changes weren't as noteworthy as many had hoped for, which meant players grew tired of the game fairly quickly. This was the first time for us that the virtual hockey season was over before the real one. With this year's edition, then, EA wants to make the game last longer. The most important way that they're doing this is the new NHL Threes, which is also why it's the main focus for this review. The rest of the game is pretty much the same as it was in NHL 17, but we will address the few changes that have been made and what we think should have been done as well.
NHL Threes isn't the same as normal hockey. Even if hockey is the fastest game in the world, Threes takes it even further and increases the intensity of the game. At first glance it might remind us of the NHL 3on3 Arcade we saw released for PlayStation 3 and Xbox 360 in 2009, albeit with a lot more content and polish. Hard hits, minimalistic rules, and an increase in speed makes for a great game to play both for hockey fans and newcomers. We actually think the inclusion of the new mode is mostly meant for the latter, as EA wants more people playing their game, and since franchises like FIFA and Madden are much bigger, who could blame them.
Fridge Raiders is your team in the career mode of NHL Threes. This fictional team filled with unknown players will be our base of operations as we work towards world domination, or at least domination of North America. Our journey starts in Edmonton in western Canada, goes on to Vancouver, before we cross the border and head into Seattle. During our journey across the country, we pick up players to strengthen our squad.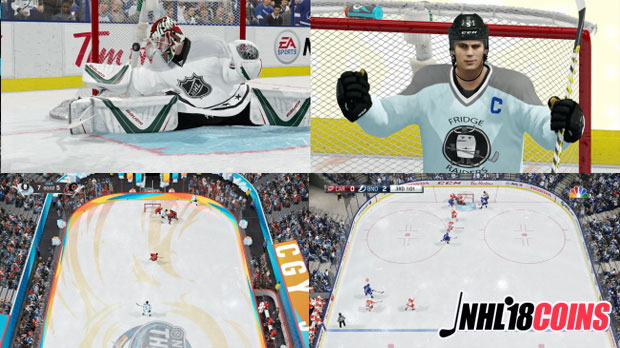 The games in NHL Threes consists of two teams with three players and a goalie. The main objective is to get the opponents away from the puck, even if there are more conservative ways to get it. Because the interference rule is totally absent from the rule book, we see a lot of hits out on the ice. We won't be sent off for accidentally tripping one of our opponents, instead the referees award penalty shots. This, combined with the fact that face-offs are happening once every period, makes for a more action-packed and intense experience. If one team scores or the goalie freezes the puck, the other team starts with the puck on centre ice.
Even if Threes' career mode is extensive and entertaining, we presume many will take to the online area to play many of their games. Play with friends or alone against others around the world, and you get countless hours of entertaining hockey.
NHL 18 also features a campaign where you travel the country to compete with different teams. However, it is nowhere as deep as The Journey.
The game's modes remain the same but there is an FUT spin-off called the Expansion Draft mode that allows you to build your own teams. But you can also play as the Vegas Golden Knights.
The graphical presentation is pretty impressive but the NBC coverage remains a weak point, same as last year. Animations are pretty solid but facial expressions could have been better.
Overall, it is a great hockey game but it being popular with a niche audience, and limited financial success is stopping it from reaching its true potential.
Fast Delivery
Our delivery team work 24/7 to make the delivery so we can usually complete your order in a very fast time.
Cheap Price
We do price check everyday in the whole market and we promise to make the prices as cheap as we can.
7x24 Support
Nhl18coins.comhas a group of professional customer service team who work 24/7.
Refund
In the process of purchase, if we do not fulfill the customer's order on time, a refund will be granted. The refund will be issued immediately!