NHL 18 Game New Experience
If you have played any of the previous games then you will feel right at home with NHL 18. In NHL 18, most of these improvements are aimed at new or casual players, but hardcore hockey heads haven't been forgotten. From its generous list of modes ranging from full-season to the exciting NHL Threes, to how the action on the ice feels smooth and deliberate, NHL 18 is a fun yet accessible sports game
There is very little to learn but there is a nice practice mode in place to get you up to speed with things. Gameplay has received some changes such as the new offensive deke moves, more control when defending, more refined animations. However, in terms of keeping the player engaged with new modes and features, it is a disappointment.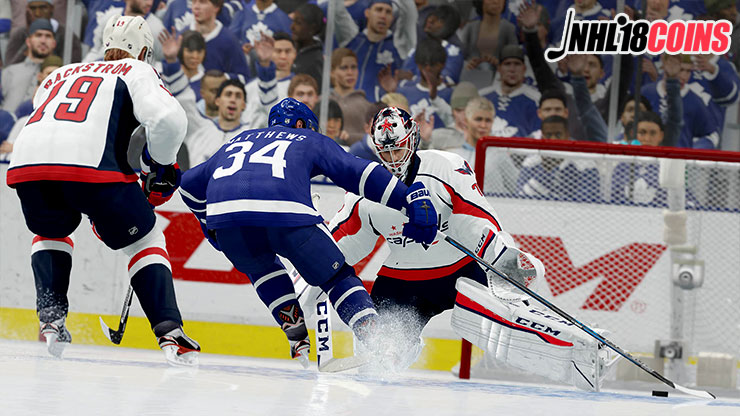 NHL is a lesser known sports game from EA, it is definitely not at the same level as FIFA but does exceptionally well compared to NBA Live. The hockey game, each year, tries to be the finest digital ice hockey experience and this year gets developers one step closer to their goal.
As far as gameplay goes, there aren't any changes apart from the aforementioned dekes which allow you to have more control over the puck. The most major elements, shooting, and passing, are pretty much the same as before.
Poke checks are more precise now when trying to grab the puck from the opponent. But there are no changes made to tackling and passing but both are fuild enough.
The most notable addition comes in the form of NHL Threes mode. It tones down the simulation element and gives it a more arcade-y feel. Commentary will switch as a more casual tone as well. The action continues without any hurdles thanks to the scrapping of ice and the offside rule.
You can also choose to play any team or select their mascot to spice things up. But there are some things you need to keep in mind when playing the Threes. Some goals, scored at certain points in the game, are worth 3 and at the same time deduct a goal from your opposing team.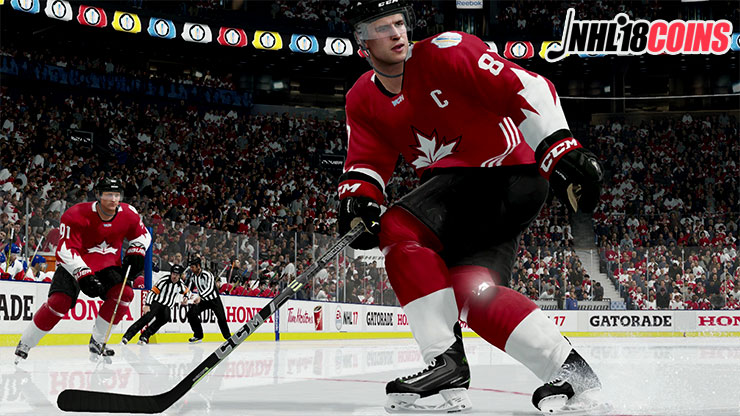 NHL 18 also features a campaign where you travel the country to compete with different teams. However, it is nowhere as deep as The Journey.
The game's modes remain the same but there is an FUT spin-off called the Expansion Draft mode that allows you to build your own teams. But you can also play as the Vegas Golden Knights.
The graphical presentation is pretty impressive but the NBC coverage remains a weak point, same as last year. Animations are pretty solid but facial expressions could have been better.
Overall, it is a great hockey game but it being popular with a niche audience, and limited financial success is stopping it from reaching its true potential.
EASHL is also nearly identical. The arena unlocks are almost the same as they were in NHL 17. The only substantial change is the ability to play 3v3 in EASHL. To EA's credit, doubling down on 3v3 hockey ends up being a smart move. For those of us that are often unable to find four other human compatriots in crime, playing EASHL in this manner feels very satisfying. Nonetheless, EA asking EASHL clubs to grind away for nearly the identical payoff as a year ago feels like a swing and a miss.
It also should be mentioned that couch co-op players will be immediately satisfied with NHL 18. It allows for online and offline co-op in most non-franchise and non-HUT instances.
Fast Delivery
Our delivery team work 24/7 to make the delivery so we can usually complete your order in a very fast time.
Cheap Price
We do price check everyday in the whole market and we promise to make the prices as cheap as we can.
7x24 Support
Nhl18coins.comhas a group of professional customer service team who work 24/7.
Refund
In the process of purchase, if we do not fulfill the customer's order on time, a refund will be granted. The refund will be issued immediately!